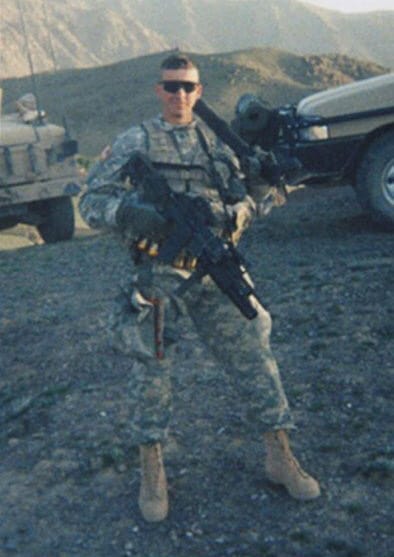 Sgt Brian Fleming – US Army
September 22nd – September 29th 2018
Roatan, Honduras
We are proud to introduce United States Army Sergeant Brian Fleming. Sgt Fleming served as an Infantryman with combat deployments to Afghanistan.
Army Veteran Sgt Brian Fleming visited us for a week of scuba diving in Roatan, Honduras. Sgt Fleming suffers from wounds sustained from a suicide bomber that detonated 3-feet away from him while in a convoy on routine patrol missions in Afghanistan. After years of therapy and recovery Brian has made it a mission to help others with his struggles. Brian has written two books and travels the country giving motivational speeches to companies and private venues. Brian was previously certified with Open Water and was able to complete his Advanced, Nitrox and a Full Face mask certification.
If you would like to purchase Sgt Fleming's recent book please click here or the graphic below.
Photos from Sgt Fleming's Therapy
The diving was incredible to say the least, being able to offer our services to wounded veterans in the caribbean makes the courses easy due to visibility and lack of currents/rough seas.  If you are interested in our program and becoming a Warfighter Diver please contact us and we can begin the registration process!
Our organization is a 501(c)(3) non-profit that cannot function without your donations. Please help us help eliminate the veteran suicide rate by donating at
www.warfighterscuba.org/donate/
#usmc #veteran #scuba #veteransdiving #nonprofit #warfighterscuba