The Roatan Mares Store has been a sponsor since we were just an idea. Sergio Lazzari, Oliver Pezzoli and Luciano Stefani all agreed to sponsor Warfighter Scuba without hesitation. The Roatan Mares Store is the largest SCUBA store on Roatan and provides top-quality Mares equipment for insanely low prices! The staff at the shop are incredibly friendly and have been such amazing supporters for us every time we have veterans here.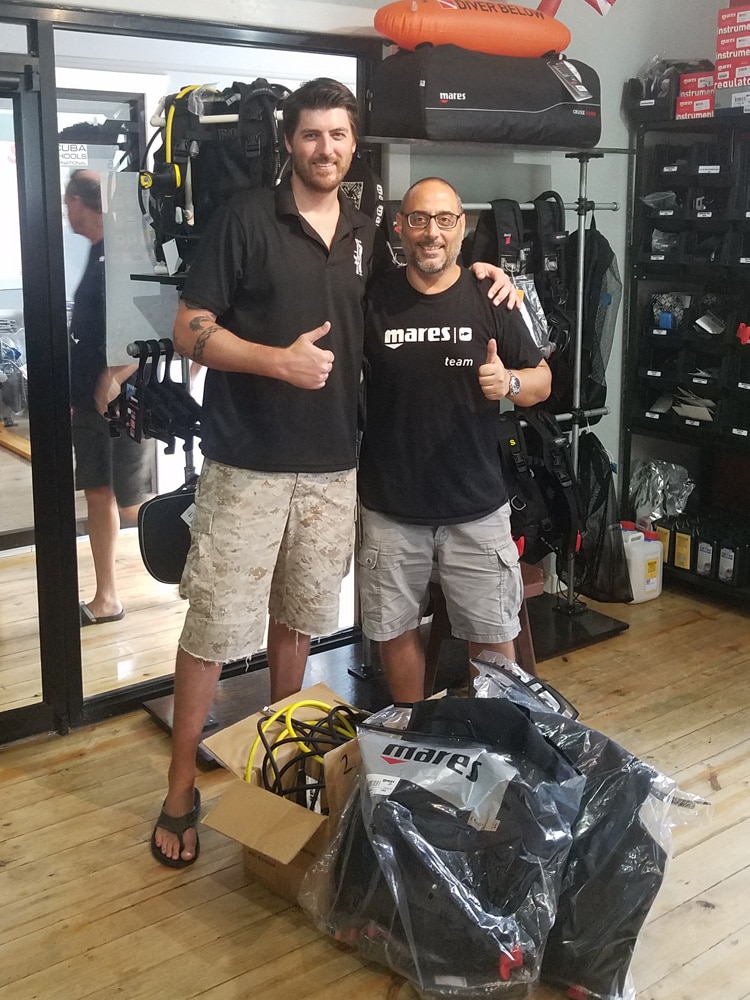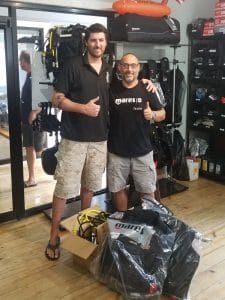 Every year the Roatan Mares Store donates three sets of Mares equipment (BCDs and regulators) which allows us to not only keep rental costs to zero but allows us to have the best equipment available at no cost to us which allows more money to go to our veterans! One of the most amazing things about the Roatan Mares Store's support is since they are a Honduran company they do not receive tax-deductions for these donations and do it strictly out of the kindness of their hearts. The support from this company has been beyond amazing and we want to extend huge thank you for the years of support and the continued partnership and family that we have created.
If you are ever in Roatan and want to support a great company, stop by and say hi to the crew at the Roatan Mares Store, tell them Warfighter Scuba sent you!